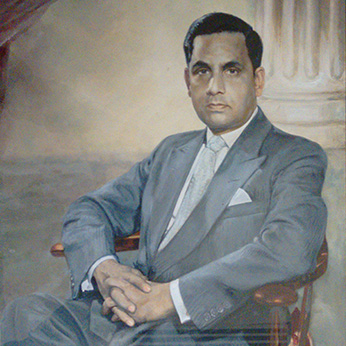 Mr. Babu Lal Newar
Founder (Newar Group)
Late Mr. Babu Lal Newar, founder of the Newar Group of Companies, started his journey in the year 1951 by acquiring Halmira Tea Estate from Beggos Robert & Co., London. Leveraging his strong business acumen and passion to excel, he steered the company through exuberance. His powerful vision and entrepreneurial spirit shaped an exceptional business conglomerate. A strategist and humanist, he left no stone unturned to help the enterprise leapfrog from its nascent stage to the rank of an industrial unit.
He was a man of great dreams and determination, who not only laid the foundation of the now thriving Newar Group of Companies, but also left an illustrious legacy for the future generations to hold up. A rare combination of a brilliant human being and an astute businessman, he had an abiding love for innovation. By constantly seeking knowledge and pushing the frontiers of achievement, he helped the conglomerate to make a place for itself in the league of noted and credible enterprises.
He was always brimming with new ideas for the tea industry, and exploring the opportunities for enriching the tea drinking experience for his customers. He always believed in adding a personal touch to the business operations, a heritage which the Group still protects and continues to follow.
---